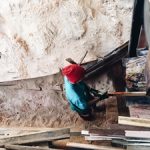 The improving economy seems to be bringing with it increased opportunity for advancement in the construction industry, both for individual workers and companies as a whole.
Over the course of 2016, nearly 3 in every 4 states saw an increase in construction jobs, even despite a relative lack of well-trained workers looking for positions, according to a new analysis by the Associated General Contractors of America. That number was down from the nearly 9 in 10 states that added construction jobs in 2015, but the vast majority of businesses in the field think they will be able to further increase hiring in 2017.
"However, the shortage of workers is their top concern and nearly three-quarters of contractors say they are having a hard time filling positions," said Ken Simonson, chief economist for the AGC.
Much of the construction seen across the U.S. went toward supporting energy infrastructure, according to the latest data found in the U.S. Energy and Employment Report from the Department of Energy. Indeed, nearly 1 in every 3 construction jobs nationwide last year were for energy and associated projects. That that was up from slightly more than 1 in 4 the year prior.